I'm sure we can all agree that an unexpected loss of hot water due to a water heater breakdown is THE WORST! Choosing the most efficient and cost effective replacement can also be confusing and frustrating. Our technicians take out the guesswork and provide you with the right water heater or boiler system for your needs.
Water Heaters
There is a wide variety of water heaters including gas, electric, hybrid & tankless with many brands to choose from. We will install any brand that you prefer but our brand preference is State and Weil-McLain as we've found their water heaters to be reliable, affordable, and come with excellent customer support. If you've got an immediate need, or just want to upgrade, contact us today and we will help you choose the best water heater for you.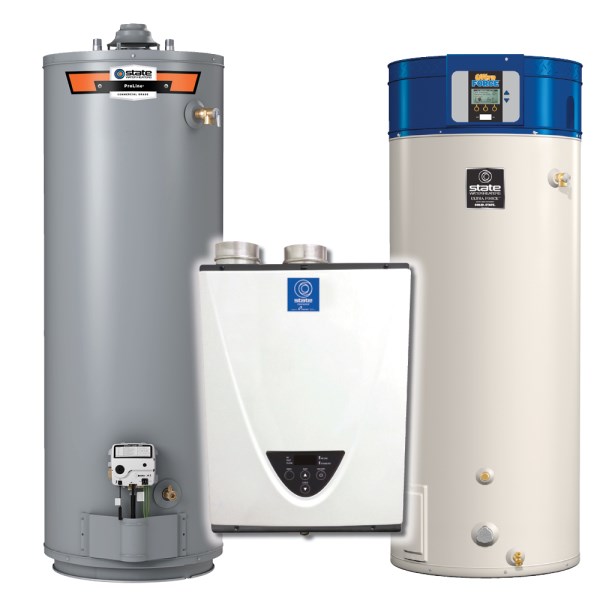 Boilers
If you are looking for the most energy efficient way to heat water in your home or business then a boiler system is for you. Whether you are looking for residential or commercial boilers, we look to Weil-McLain. They offer a wide range of energy-efficient, high quality gas and oil-fired boilers for residential heating and gas-fired, oil-fired and combination oil/gas boilers for commercial use in places like restaurants, hotels and casinos.