When deciding on the best heating solution in your home or business we believe that high-efficiency boilers are often the ideal choice, especially in cold Midwest climates. Instead of burning fuel to heat the air like a forced air system, a boiler heats water then circulates the water, or in some cases steam, through a series of radiators or plastic tubing installed under the floors of your home. The hot water radiates heat throughout the home hence the term radiant heat.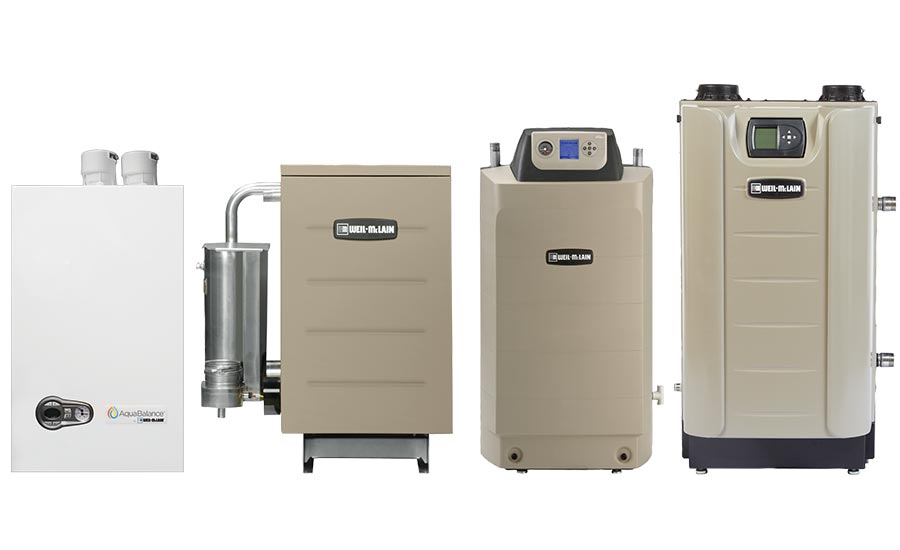 Efficiency
Heating water is much more energy efficient than heating air. Hot water loses heat at a much slower rate than air does. Additionally, the newest generation of boilers are very efficient at burning fuel with ratings as high as 98.5%, meaning only one-and-a-half percent of the heat created goes to waste. We recommend buying the most efficient system you can afford. Increased efficiency costs more up front but will save you quite a bit of money in the long run.
Two types
All boilers are either condensing or non-condensing. Without getting too technical, you should always choose a condensing type. It can use waste heat to preheat cold water as it enters the system which makes them much more energy efficient. Non-condensing boilers are 80% to 88% efficient. Condensing types have a rating of more than 88% and can be as high as 98.5% mentioned earlier.
Correct sizing
Just as with forced air systems, this is a critical step. If the boiler is too small, it won't produce adequate heating. If it's too large you are wasting money up front and it may cost more money to operate. The technicians here at MAC Services will help you decide which size is best for your home or business.
Fuel
This choice is often determined by your situation and/or location.
Natural gas—This is typically the most cost-efficient choice
Propane—This can be the best choice if gas is not available. Propane is generally more expensive, and the price can be volatile. It also requires a storage tank and on site deliveries.
Oil-fired—These boilers are common in areas without natural gas service. You will need to have the storage tank filled regularly and the price can rise and fall during the heating season. Some models of boilers are able to burn biodiesel oil which is good for the environment.
Electric—You can install electric boilers but in most parts of the country electricity is much more expensive than other fuels. If electric heat is your only choice you may want to consider a heat pump which is much more efficient.
Brand
The company creating the equipment is also another important factor to consider. Whether you are looking for residential or commercial boilers, we look to Weil-McLain. They offer a wide range of energy-efficient, high quality gas and oil-fired boilers for residential heating and gas-fired, oil-fired and combination oil/gas boilers for commercial use in places like restaurants, hotels and casinos.
For More information on boiler heating contact us today! Also, Check out our blog post for some pros and cons of furnace vs. boiler heating systems.